Brian Harrell - Entertainer / Event Planner / Entertainment Agent 651-454-1124 ext 311

Home Page

Brian Harrell DJ + live Show combo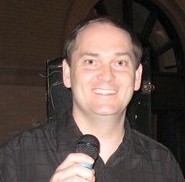 Over 20 years as a professional entertainer.
The show is made up of live vocals to professional tracks and DJ music (usually about 50/50)
Like getting a live band sound without the price! Over 80,000 DJ songs and I know about 3000 live songs!
VIDEO CLIPS:
Click Here for my DJ only show video clip (wedding but you get the idea of personality)

Songlist of DJ songs (over 40,000 songs from 1940 to current)
Oldies only 2000-2008 all types of music 2000-2008 pop/dance songs Latest Songs found www.tophitsusa.com here

Live Vocals - AUDIO DEMO (11 minutes about 50 songs all styles)
Songlist - of songs that I sing live to recorded tracks: by type of music by artist by title
(female singer available to add to the show also)

Video Demo of high-interaction fun show click below


The difference between an average DJ and a more professional DJ is the DJs ability to play requests in
exactly the right order to keep people dancing, interacting in just the appropriate way over the microphone
and with the crowd, along with having a huge music collection to accommodate almost any request.

You will pay 2 to 3 times the average DJ price for this type of experienced DJ, but you will have an event that will
be talked about as "the best wedding dance ever" or "the most fun we have had in a long time"

Locations Playing / Upcoming Events

Recent show photos on Facebook
Contact me at All Time Favorites 651-454-1124 x 311
Brian Harrell About Me - Media/Photos Corporate References Client Comments Locations Performed