Brian Harrell - Entertainer / Event Planner / Entertainment Agent 651-454-1124 ext 311

Home Page

Live SOLO Singer/Entertainer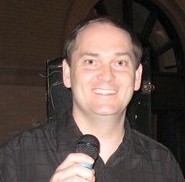 My solo act is live vocals to professional tracks.
Over 20 years as a professional entertainer.
Video below is country and some classic rock (I do shows where the music is 80's 90's
today or 50's 60's too but I will have those videos posted shortly.
This is great for background music or for dancing as I vary the volume and selections based on type of event.

Music from swing, country, rock, pop, alternative, whatever you like!

I can add a 2nd singer to the show if you like also (I have male and female singers depending on what kind of music you like best)
Live Vocal Demo - AUDIO DEMO (11 minutes about 50 songs all styles)

Songlist - of songs that I sing live to backing tracks to:
by type of music by artist by title
Entire 239 pages of backing track songs available (I do not know all these...) over 40,000 songs
Click here for the large list of backing tracks PDF format
Locations Playing / Upcoming Events

Recent show photos on Facebook
Contact me at All Time Favorites 651-454-1124 x 311
Brian Harrell About Me - Media/Photos Corporate References Client Comments Locations Performed