Brian Harrell - Entertainer / Event Planner / Entertainment Agent 651-454-1124 ext 311

Home Page

Live Singer/Entertainer with another singer or guitarist or pianist (DUO)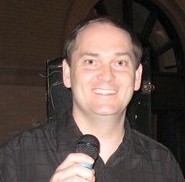 Over 20 years as a professional entertainer.
My Duo show includes myself on vocals and a guitarist/vocalist or keyboard/vocalist available to perform music for your event from oldies to new music.

With over 20 years experience, I know a lot of songs people request.
This show is also available with backing tracks that have drums/guitar/piano/bass to give that full live band sound but only pay for 2 band members price!
AUDIO DEMO (11 minutes about 50 songs all styles)
Duo with pianist Video Clip
Songlist - of songs that I sing live to (with backing tracks) by type of music by artist by title

DEMO with guitarist (please call me for it)
Locations Playing / Upcoming Events

Recent show photos on Facebook
Contact me at All Time Favorites 651-454-1124 x 311
Brian Harrell About Me - Media/Photos Corporate References Client Comments Locations Performed